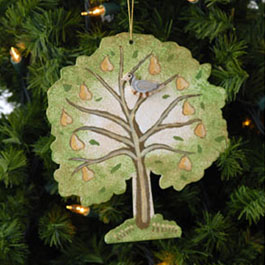 Partridge in a Pear Tree
A partridge is nestled in a folk-painted tree with gold pears.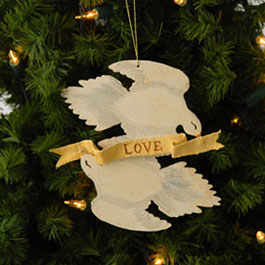 Two Turtle Doves
Two Turtle Doves are joined by a love banner in gold.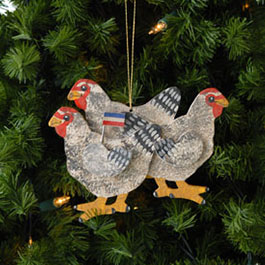 Three French Hens
Three French Hens are patriotically waving a French flag.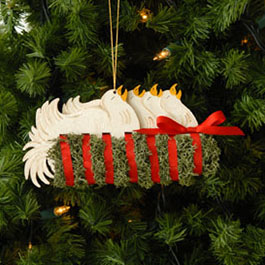 Four Calling Birds
Four Calling Birds are joyfully singing from a wreath of moss.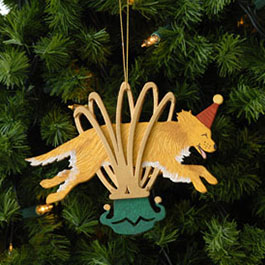 Five Golden Rings
A Golden Retriever is leaping through five rings of gold in the main tent.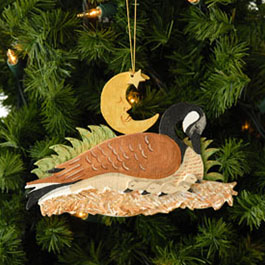 Six Geese A-Laying
A Canada Goose is in slumber under the moon and stars protecting her five goslings.