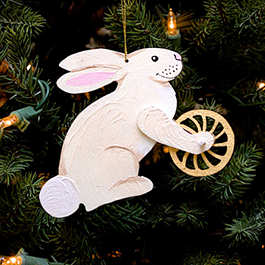 Bunny with Wheel
The Bunny with Wheel portrays an old push toy for children.
Angel Weathervane
The Angel Weathervane is adapted from a 19th century weathervane depicting "fame".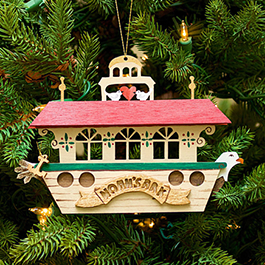 Noah's Ark
Noah's Ark is an original design with creative details including a heart between two lovebirds in the cupola, an eagle figurehead at the prow, and cutout palladian-style windows in the ark.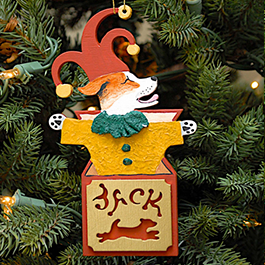 Jack Russell in the Box
The Jack Russell in the Box is a creative interpretation of an American toy from the early 1800s.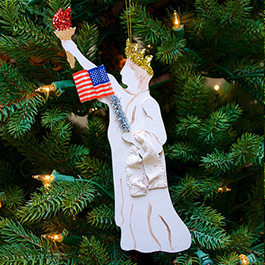 Miss Liberty
Miss Liberty was created by Janelle Kuhn in 2000 to celebrate the turn of the century.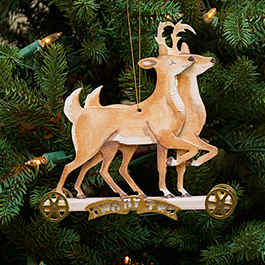 Two by Two Reindeer
Two by Two Reindeer are standing proudly on their platform, with whimsical eyes and mouth.